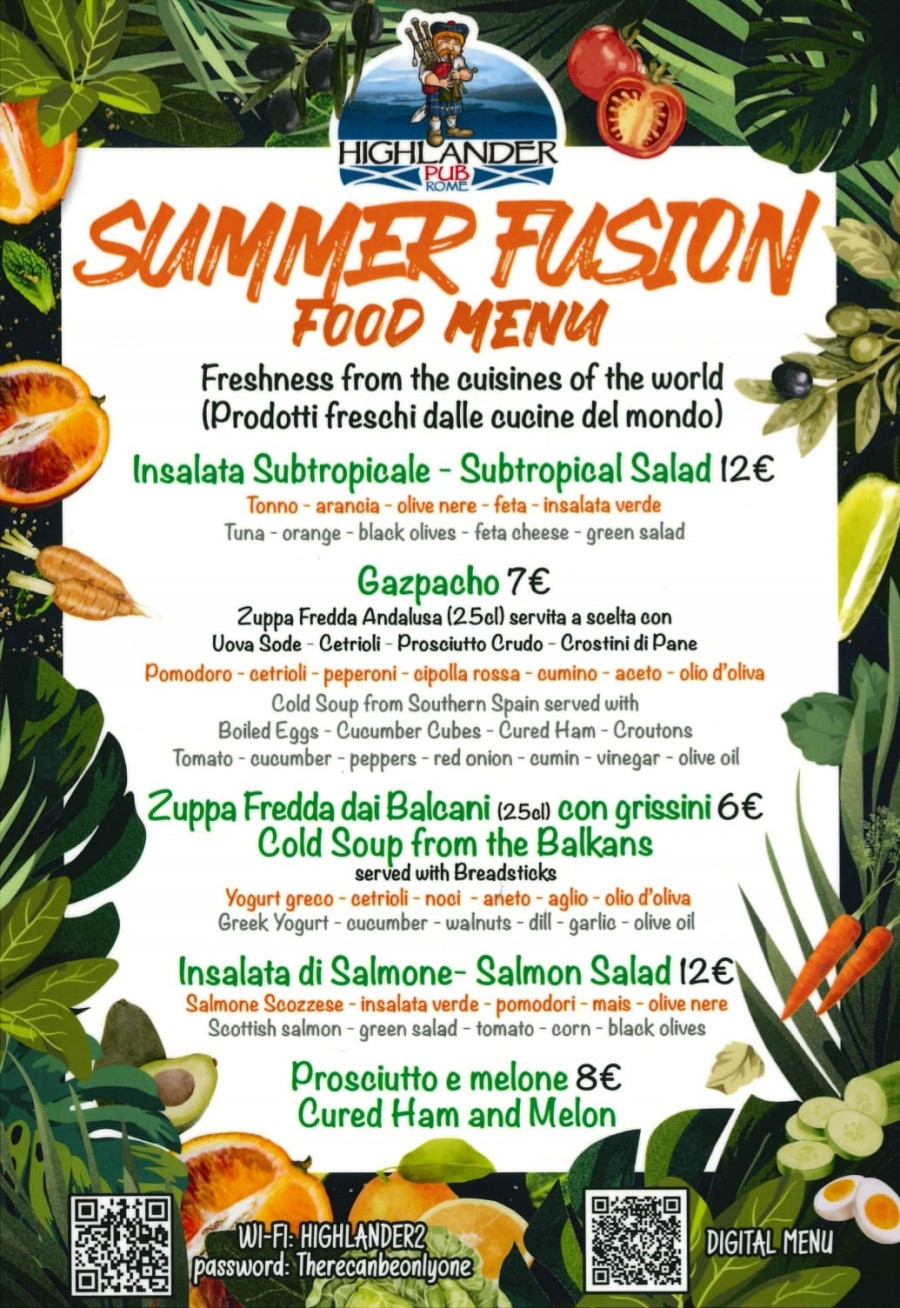 Our Summer Fusion Menu
With the arrival of summer, we understand the importance of offering a food menu that perfectly complements the warm weather. At the Highlander Rome, we take pride in our ability to adapt and cater to your needs.
When it comes to combating the summer heat, our homemade cold soups are an absolute delight. Indulge in the vibrant flavors of our Andalusian Gazpacho, packed with the goodness of sun-ripened tomatoes. For a taste of the Balkans, try our Tarator - Balkan cold soup, enriched with creamy Greek yogurt. The combination of refreshing flavors and coolness will leave your taste buds satisfied and your body rejuvenated for exploring Rome.
Treat yourself to the perfect blend of flavors with our prosciutto and melon dish. The sweet and juicy melon paired with the savory prosciutto is a match made in heaven. And if you're looking for something with a Scottish twist, our Scottish salmon salad is a must-try. It captures the essence of Scotland's rich culinary heritage while providing a light and refreshing option for those warmer days.
We have also carefully curated a selection of drinks that are perfect for beating the heat and enjoying the sunny days ahead.
Indulge in the exquisite flavors of our summer drinks, including the Spritz, Hugo and Aperol, which offer a delightful sweetness. For those who prefer a touch of bitterness to balance out the summer sweetness, we recommend trying our Lemoncello and Campari Spritz .
Of course, we also offer a range of classic cocktails that are always a hit during the summer months. Immerse yourself in the minty goodness of a Mojito, or savor the fruity flavors of our Sex on the Beach cocktail. For a burst of freshness, our strawberry caipiroska is the perfect choice.
There's nothing quite like the crisp, refreshing taste of a cold bottle of cider on a hot summer day we have it to over ice..
And let's not forget about our cold beers on tap. While we have a variety of options to choose from, one of our personal favorites is the Kronenbourg Blanc. This beer boasts a heavenly crispness and lightness that is perfect for those chilled-out summer evenings.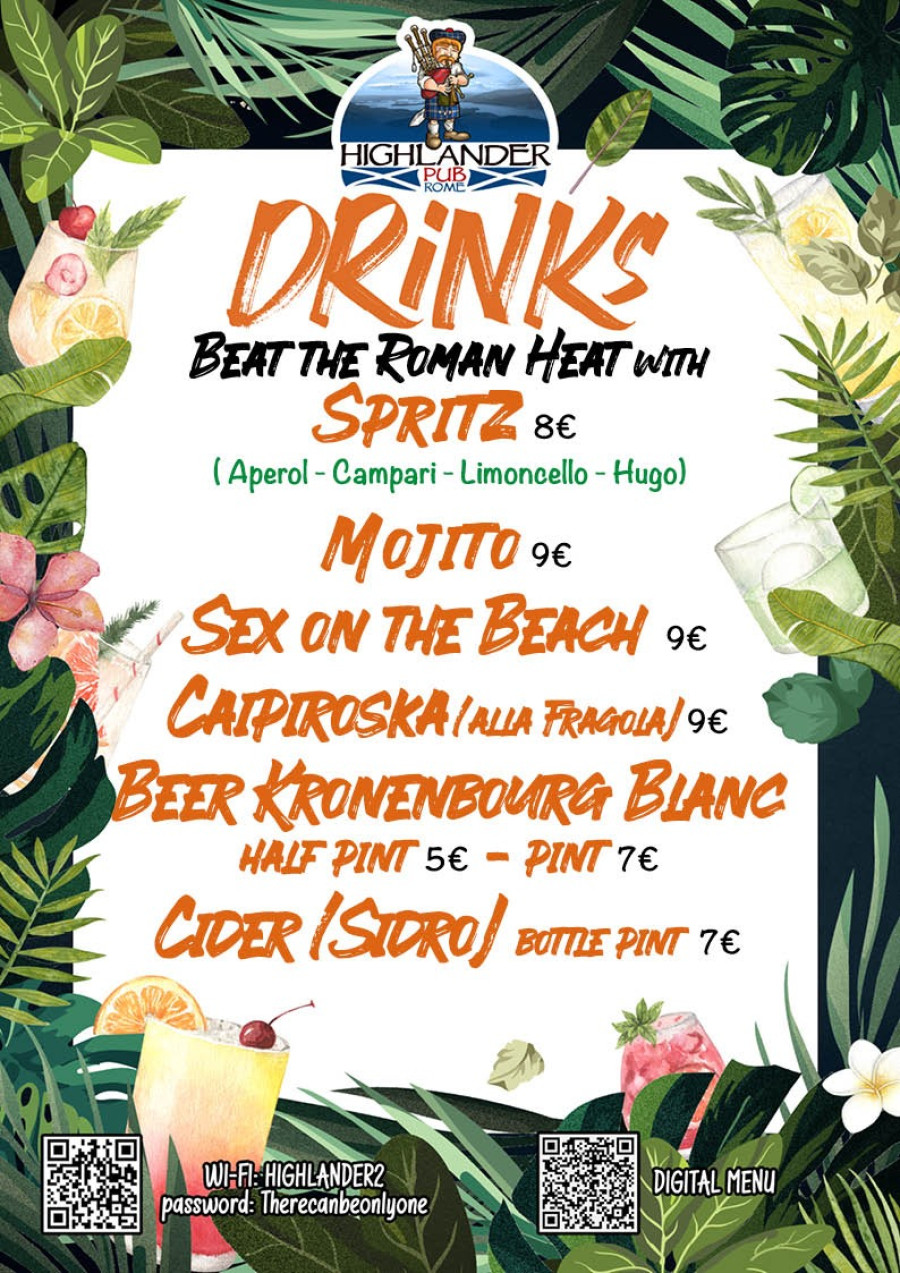 So, whether you're in the mood for a fruity cocktail, a refreshing cider or a cold beer or are in the need for some summer food we have something for everyone. Come and join us at the Highlander Rome, where the vibe is always relaxed and chilled and you never drink (or eat )alone.