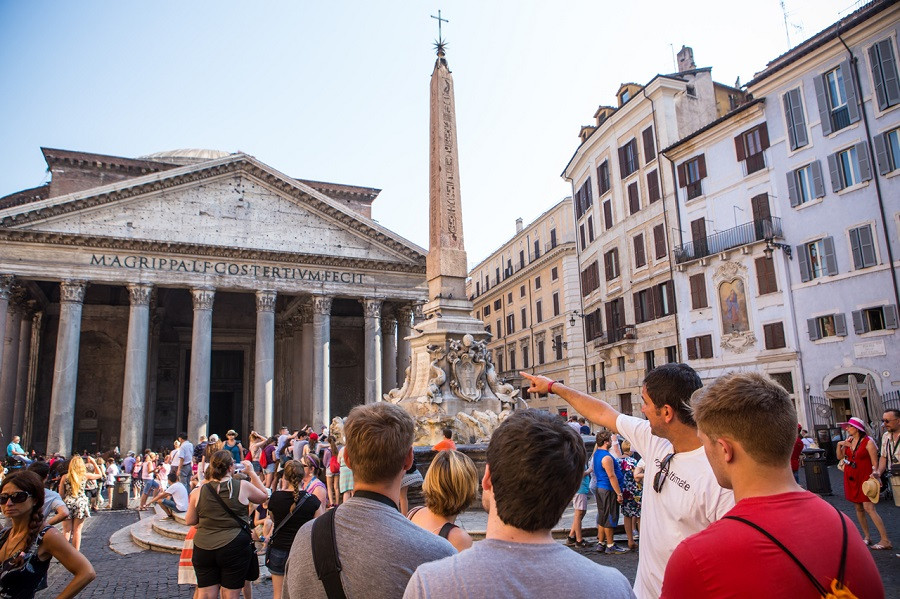 The Highlander reccommends Rome's Ultimate Free Walking Tour - the ultimate way to discover the Eternal city. Rome's Ultimate Free Walk is an in-depth look at the city's history, with a view to understanding her present.
The guided walks are given in small groups with a maximum of 15 participants, no headsets and very casual - this way you will get more intimate and personable feel for the Italian Capital City. The tour aims to show you the rich core of Roman history, an introduction to Christianity and its origins in Rome, as well as the usual funny stories, places to eat, sites to visit, and some essential nightlife recommendations.
This tour lasts around 2.5-3 hours and covers around 3km and is suitable for wheelchairs and strollers.
Reservations are strongly recommended. Please book only if you plan to attend! To book the free tour simply click here. No reservation fee, no paper print outs. Bring some comfy shoes and water, and you're all set!