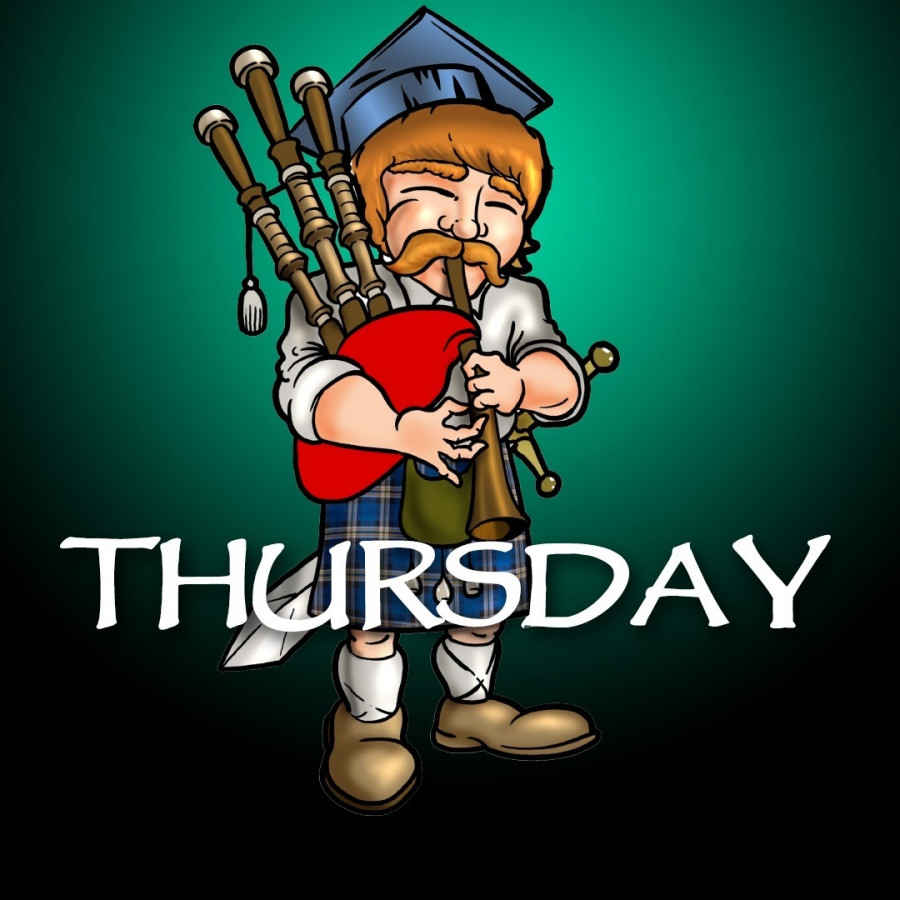 We open doors at 11 a.m, so if you fancy a pint and maybe some tasty pub food come and join us while you have a pit stop from exploring the streets of Rome..
Thirsty Thursday
Don't know why Thursdays are claimed to be "thirsty"? Sure it's not only because the two words rhyme with each other. Well, maybe it is because the university students in the United States don't go to school on Friday, so Thursday is a big night out with plenty of drink offers for the scholars? No mater what it is we have decided our Thursday Night at the Highlander to be the night dedicated to all the college attendees at the age of 18+. And if you have a valid student ID you can take advantage of our stunning deals.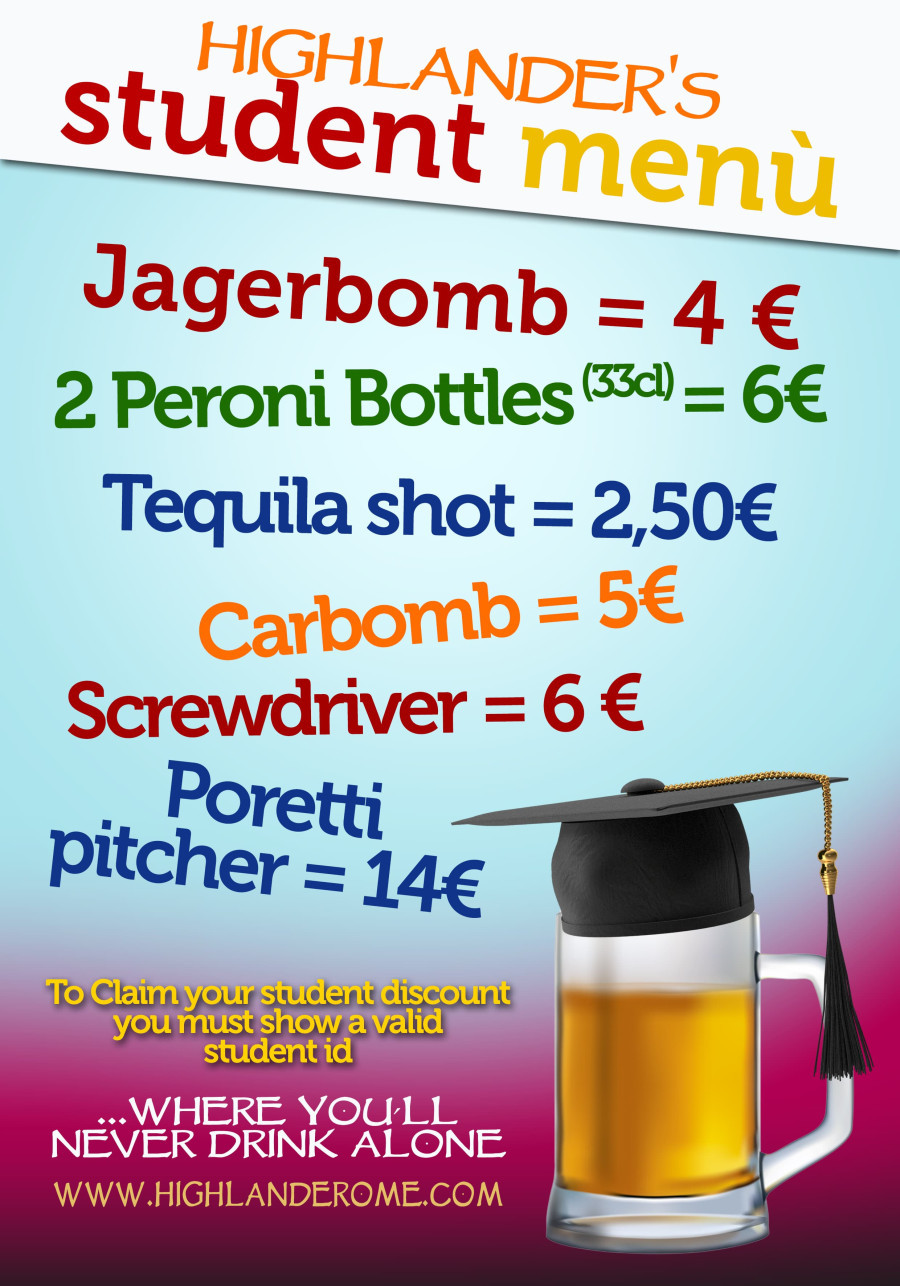 Surely all the live sports events are broadcast on our screens in case you were wondering. The beer pong tables are available if no events are a being televised in the beer pong room.