American Sports / Live Rugby / Live Tennis / Rugby 6 Nations 2021
The most intense club football tournament is fully featured on the screens of The Highlander Pub! We are probably the only pub in Rome that can broadcast up to 6 games from UEFA Champions League simultaneously! For any further details we advise you to reach out to us via email at [email protected] .
The Champions League road to Paris this year was completed by two of the most decorated teams in European football - Real Madrid and Liverpool. Just the presence of these two football giants in the final is simply a guarantee for a proper soccer roller coaster. The two teams have already disputed two finals - one in 1981, also in Paris, that coronated the Reds on top of Europe, and then the one that took place in Kiev only four years ago won by Los Blancos. So, this match scheduled on Saturday, May 28th is definitely pumped up with a lot of history behind and could be considered as a big rematch for the bitter loss of Liverpool in Kiev caused by two ridiculous mistakes of the Reds goal keeper. Who will be lifting the trophey, though?
We are certainly broadcasting the event and we will be proceeding with bookings. Those of you who reserve need to be physically at the Highlander at latest by 8pm on the day of the final. The 30 Euro booking fee for a seating per person includes two pints/drinks of choice at the bar + our special souvenir t-shirt. Please, be aware that after 8pm we will be working on the principle "first come, first served" and that if you book through our website and you fail to arrive by 8pm you could lose your seat but you will still be getting your two pints/drinks and a t-shirt that you have paid for.
Saturday, May 28th 2022
starting at 21:00
UEFA Champions League Final
Liverpool vs Real Madrid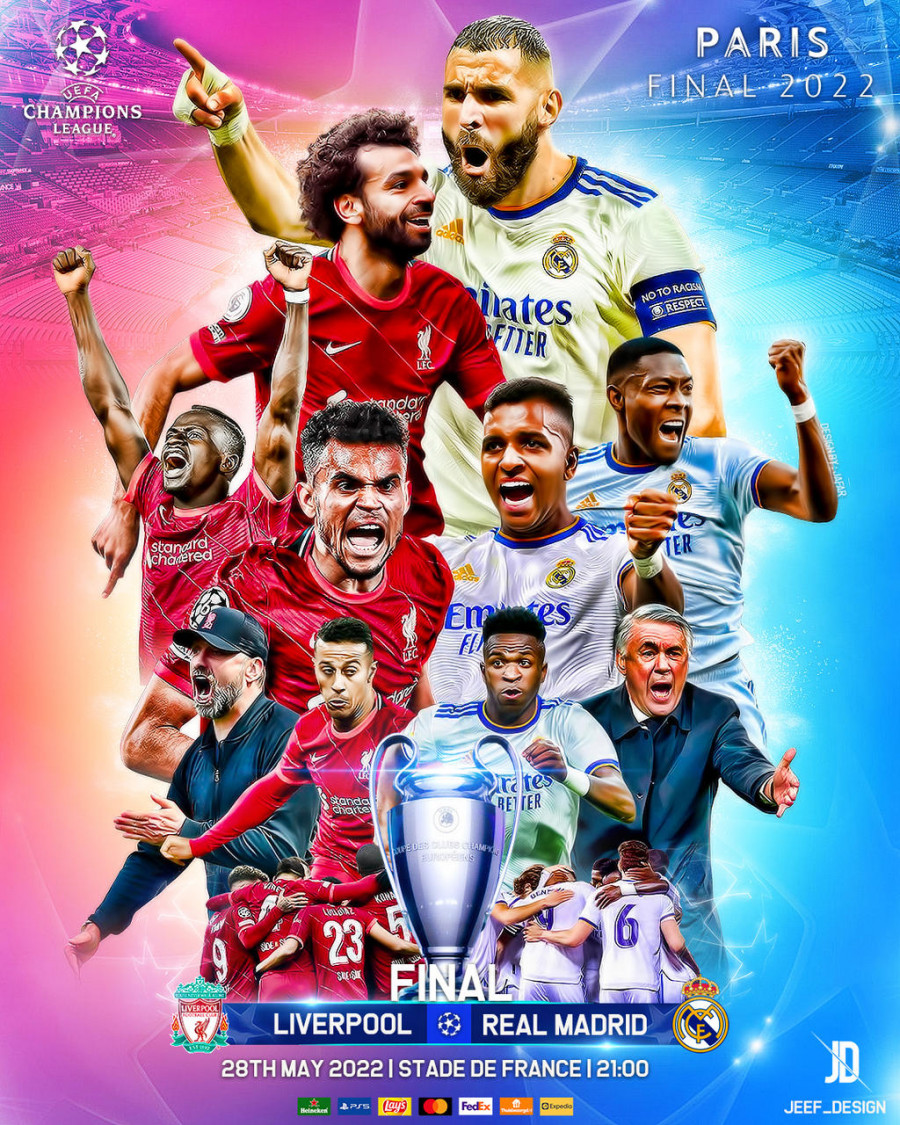 * upon request - the games that are marked "upon request" need to be requested at least a couple of hours before the start of those. Once you request them you need to be at The Highlander at least 30 minutes before kick off time (or, for the late games 30 min before our closing time)! We cannot guarantee their broadcasting on our screens if you arrive at The Highlander in the last minute before their start or even worse - when they have already started
** already requested - the games that have been "already requested" might not be necessarily televised if the people who have requested them fail to arrive 30 min prior to the start of those games (or, for the late games 30 before the closing time). Generally those games coincide with many other venues and sometimes other guests end up requesting additional events in the last minute. Certainly we accomodate them in case the customers who have made the original requests do not show up.